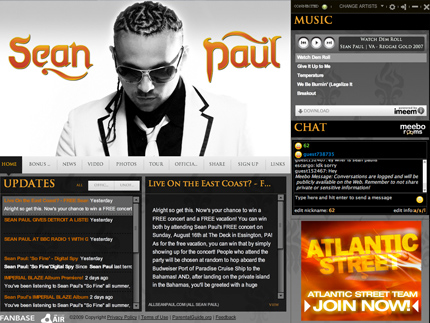 Fanbase is a desktop application where music fans can receive the latest content from their favorite musicians in one single download. The application features an audio player, chat room and a continuous feed of all the official and unofficial news, photos and videos from some of today's most popular artists.
Please upgrade your Flash Player This is the content that would be shown if the user does not have Flash Player 6.0.65 or higher installed.

Track all of your favorite musicians from one application, effortlessly switching between them, and adding additional artists as they are released.

With video and photos from sites like Flickr and Youtube, and news from Twitter, MTV, Google, Yahoo and official sites you will always be up to date on your favorite artists.

Listen to music and chat with friends while reducing the application's size and continuing to work and check email.